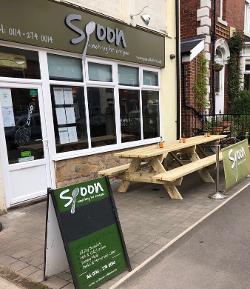 Outside catering also available
Please contact us for further information or discuss details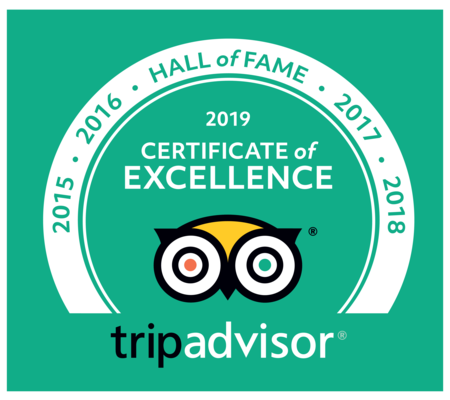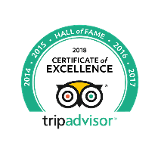 *Current Situation at Spoon*
updated July 2020
Following the latest Government guidance that pubs, restaurants and cafes can open for inside seating from 4th July 2020, we have decided to continue with a takeaway only service for the immediate future and will review the situation in a couple of weeks. Whilst we are desperate to welcome customers back into Spoon and try to return to some sort of normality, we are also very aware that our priority remains to ensure that customers and staff stay safe.
So, for now, we will continue to open Wednesdays, Fridays and Saturdays, 10am-6pm offering a limited takeaway menu, the usual hot and cold drinks and a selection of homemade cakes.
• Phone orders are still very much encouraged on the day to enable pick-up times to be allocated to further support social distancing. Please call 0114 274 0014 to place your order.
• Our 'Created at Spoon, Heated at Home' evening meals will continue be available - with the option of adding a bottle of wine or beer to your order. Collection of evening meals is between 4pm-6pm Wednesday, Friday and Saturday. Alternatively, we can offer a local delivery service for the evening meal between 6pm-7pm (still Wednesday, Friday and Saturday only) at a £1 additional charge. Please feel free to email us in advance to order your evening meal as we will only have a limited number available per evening.
We will continue to monitor the situation and aim to keep our website up-to-date as situations continue to develop and change. If you would like to know more or have any feedback/suggestions as we slowly start to re-open, please send us an email.
Stay safe and remember we can all support each other to keep smiling and get through this time of uncertainty.
Jo & Jules
20 Abbey Lane, Sheffield S8 0BL
Tel: 0114 274 0014
contactus@spoon-cafebistro.co.uk